PRE CUT Kinesiology Tape
Ease muscular pain or joint pain in your achilles tendon or whichever muscle or tendon you apply our sticky non irritant kinesiology tape. Avoid other inferior tapes that peel off and don't stick. Follow the guidelines in our kinesiology tape book PDF which is FREE with every purchase. Our tape is guaranteed to stick, whether in the pool, hot and sweaty or in the shower post workout.

" After initially thinking this wasn't rigid enough to support my foot that has plantar fascitis, I emailed the firm. They replied with a photo showing how to use the tape to support my foot. So I've tried this different technique and have found it very effective. I also found the YouTube video the above still is from which shows you exactly how much to stretch the tape and his to apply it. It eases the pain considerably. I wouldn't be without it. I've tried another make and the tape was too thin and I didn't feel it was as supportive. This One sticks well, but doesn't hurt to get off, especially if you wet it. I've just ordered another roll!."
WE USE ACRYLIC GLUE WHICH DOESN'T CAUSE ANY SKIN IRRITATION WHEN YOU WEAR IT.

---
What are the benefits?

Relieves swelling through decompression which speeds recovery.

Increases awareness of your body position to help you maintain proper posture and form.
OUR TAPE IS TRUSTED BY MEDICAL & PHYSIO SPECIALISTS ACROSS EUROPE & UK

---
How does Kinesiology Tape work?

No Label Pro-Tape lifts the skin away from the muscle and fascia below, creating a decompressive effect this increases blood flow which assists with your recovery.

FEELS LIKE WEARING A SUPORTIVE SECOND SKIN - MOVING & STRETCHING WITH YOUR BODY
Ultra-Strong and Sticky
Hypoallergenic Adhesive
Sweat Proof and Water Resistant
97% Cotton, 3% Nylon
180% Stretch for Full Range of Motion
Latex and Zinc Free
Using Acrylic Glue
Sticks 2-10 Days
FEELS LIKE WEARING A SUPPORTIVE SECOND SKIN - MOVING & STRETCHING WITH YOUR BODY

---
Specifications
Ultra-Strong and Sticky
Hypoallergenic Adhesive
Sweat Proof and Water Resistant
97% Cotton, 3% Nylon
180% Stretch for Full Range of Motion
Latex and Zinc Free
Using Acrylic Glue
Sticks 2-10 Days
5-10 Applications per Roll
Each Roll is 2"x16.4' (5cmx25cm)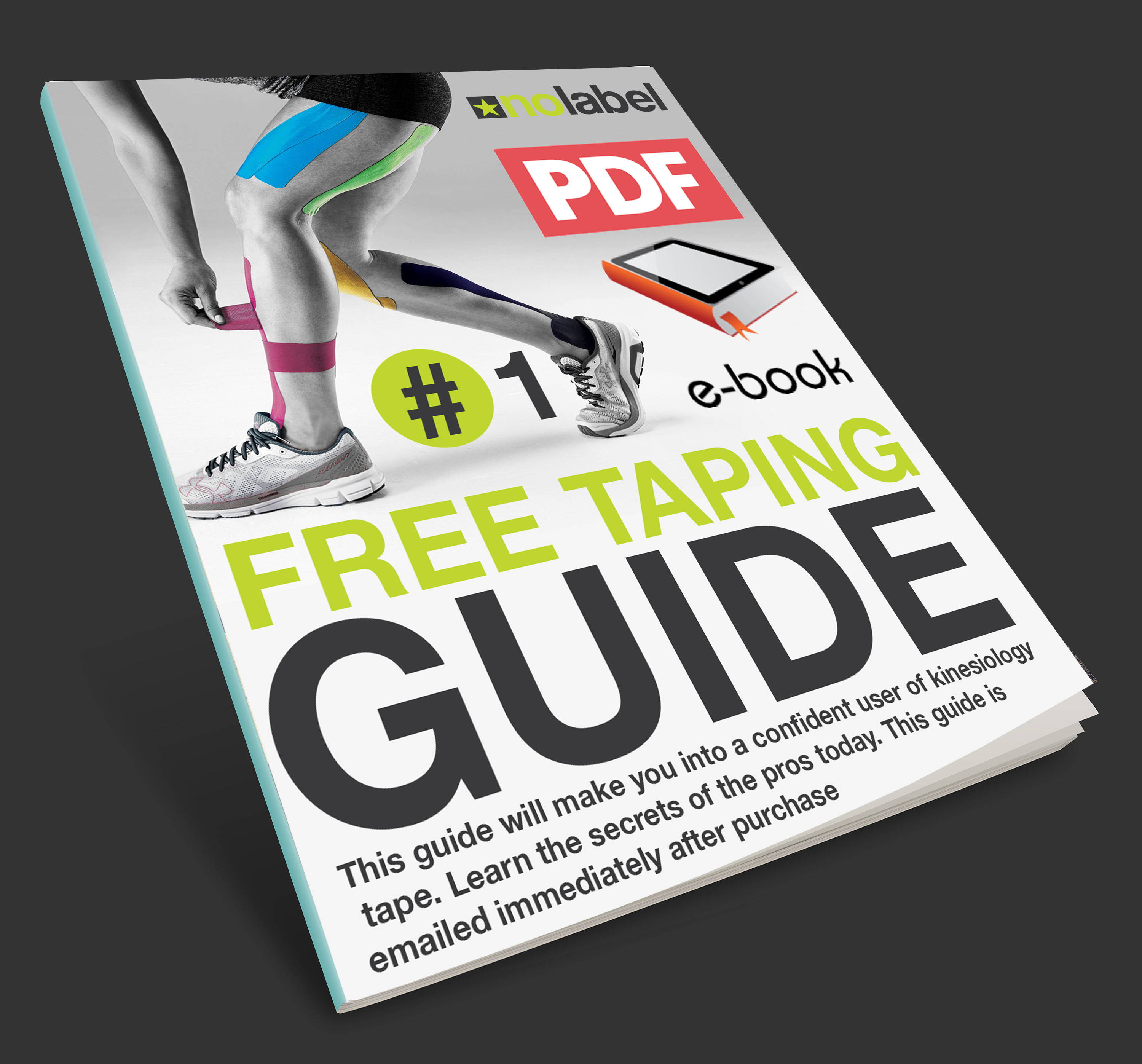 ---